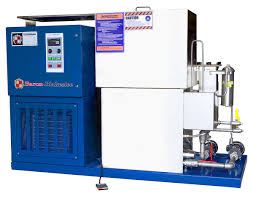 Benefits of Vapor Degreasing
March 7, 2023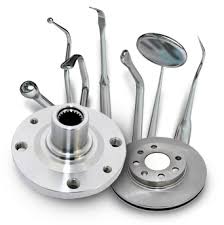 How Does Ultrasonic Cleaning Work?
March 8, 2023
A vapor degreaser is a cleaning device that uses a solvent to remove contaminants such as oils, grease, and other particles from metal, plastic, or other materials. Here are the general steps to use a vapor degreaser:
Safety Precautions: Before you start using the vapor degreaser, make sure you read and follow the safety precautions and instructions provided by the manufacturer. Wear protective gloves, safety goggles, and a respirator if necessary.

Fill the Vapor Degreaser: Fill the vapor degreaser with the solvent recommended by the manufacturer. Make sure the level of the solvent is below the maximum level indicated by the manufacturer.

Turn on the Vapor Degreaser: Turn on the vapor degreaser and allow it to heat up until it reaches the recommended temperature for the solvent.

Load the Parts to Be Cleaned: Load the parts that need to be cleaned into the basket or tray provided by the manufacturer. Make sure the parts are arranged in such a way that the solvent can flow freely through and around them.

Lower the Basket into the Solvent: Lower the basket into the solvent, making sure the parts are completely immersed in the solvent.

Start the Cleaning Cycle: Start the cleaning cycle as recommended by the manufacturer. The cleaning cycle typically involves heating the solvent until it produces vapor, which condenses on the parts, dissolving the contaminants. The cleaning cycle usually lasts a few minutes.

Remove the Parts from the Solvent: After the cleaning cycle is complete, remove the parts from the solvent and allow them to dry in the freeboard area.

Check the Cleanliness of the Parts: Check the cleanliness of the parts visually or using a test kit recommended by the manufacturer. If the parts are not clean, repeat the cleaning cycle.

Dispose of the Solvent: Dispose of the solvent according to the instructions provided by the manufacturer or local regulations.
By following these steps, you can effectively use a vapor degreaser to clean your parts.