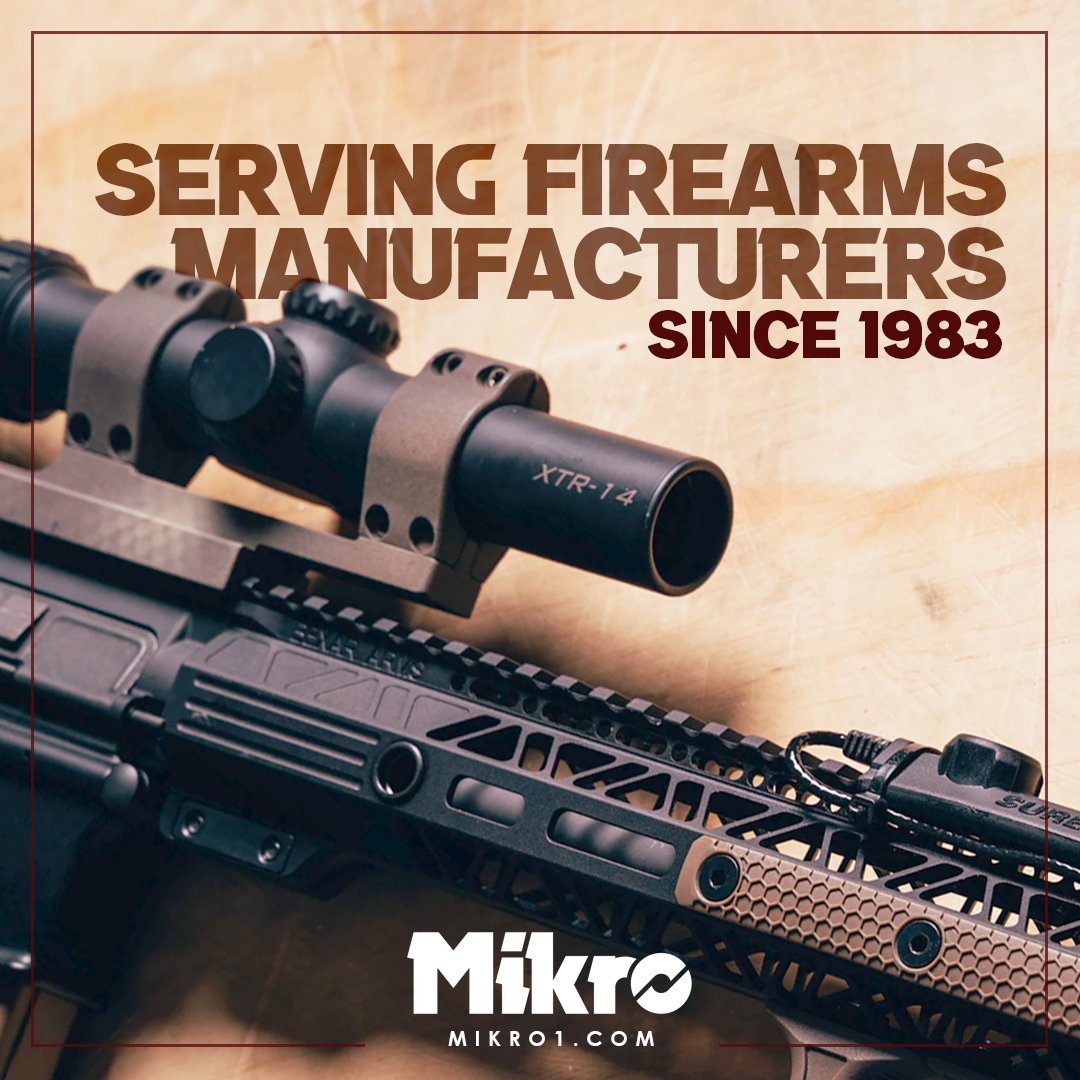 The firearms industry is one of the fastest-growing industries in America today. More and more American citizens are taking an interest in firearm ownership, and technologies in the field have allowed us to achieve impressive goals in both commercial and military applications. With a greater emphasis on firearm excellence, it is imperative for manufacturers to offer the highest quality in both performance and style.
---
Mikro offers the industry's top equipment for deburring, finishing, and parts cleaning for firearms. Along with our ammunition finishing services, we are a leading provider for equipment needed to make your brand a true competitor. Whether you're producing in small lots or shipping across the country, Mikro has the parts washing and finishing equipment your facility needs for peak performance.
---
The Mikro team of engineers and industry leaders will help you design a custom cleaning and deburring line for your facility. We help you manage workflow and maximize efficiency with process testing for all of our machinery. No matter the size of your facility, we can offer equipment and parts needed to make your firearm line the best in class.
If instead, you are looking for a finishing and cleaning service, our Job Shop is here to help. We produce showroom-ready finishes at a fraction of the time of other leading competitors. Mikro can guarantee consistent quality finishes for parts at a price fit within your budget. Some of our Job Shop services include:
Vibratory deburring
Hand deburring
Edge breaking
Steel ball burnishing
Pre-plate finishing
Sand blasting
Dry processing
Parts washing
Centrifugal finishing
No job is too big or too small for Mikro
We understand your priorities as a firearms manufacturer and promise to uphold your company's quality standards with every job done. We believe in exceeding client expectations through affordable, on-time services you can't get anywhere else. The Mikro seal of approval means something to you as well as your customers.
If you are looking to upgrade your finishing equipment or would like to outsource cleaning and finishing services to a trusted brand name, choose Mikro. We've been serving firearms manufacturers since 1983, and uphold the same reputation for excellence we did 30 years ago. Contact Mikro today to learn about our services, equipment, and pricing.