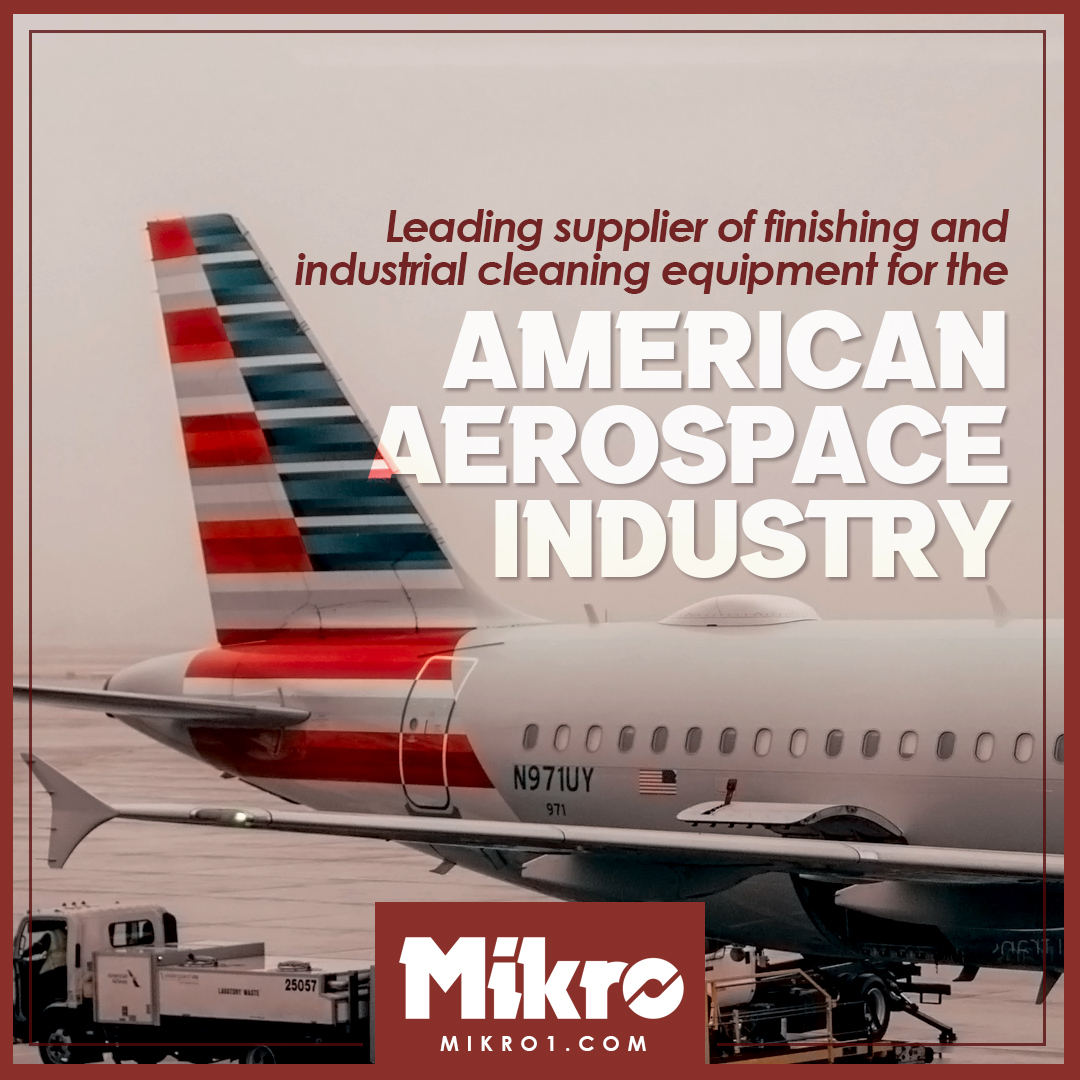 Mikro is a leading supplier of finishing and industrial cleaning equipment for the American aerospace industry. Headquartered in Vernon, Connecticut, we provide top quality machinery for companies who need and expect the best. Mikro works with aerospace manufacturers and distributors across the country, delivering showroom-ready finishes that will stand the test of time.
---
Mikro works with equipment manufacturers from all industries to deliver advanced finishing equipment for cleaning, deburring, and finishing commercial jets and aircraft. To most clients, affordability is an equal priority to aesthetic excellence, which is why we offer competitive pricing for each of our product and manufacturer lines. Whether you're producing luxury private jets or commercial aircraft to fly over the entire country, we have the equipment to meet your needs and the highest industry standards.
---
Our team of engineers and industry leaders will help you design a custom cleaning and deburring line fit for your facility. During the initial consultation, we will help you discover the right cleaning and finishing equipment based on your industry, capacity, and specialized needs. We also recommend process testing with Mikro to ensure your machinery and workflow are at peak performance.
We also recommend process testing with Mikro to ensure your machinery and workflow are at peak performance.
If instead, your company is looking for a trustworthy vibratory finishing service, our Job Shop is ready to assist you. We provide consistent quality finishes with a turnaround time fit within your schedule. No job is too big or small for the Mikro Job Shop. Some of our services include:
Vibratory deburring
Hand deburring
Edge breaking
Steel ball burnishing
Pre-plate finishing
Sand blasting
Dry processing
Parts washing
Centrifugal finishing
Leader in aerospace finishing equipment and services
Mikro is a leader in aerospace finishing equipment and services for a reason. We are trusted by industry leaders and can guarantee a job well done every time. Your business is important to us, and you'll see that through our dedicated service and honest business practices built into every client relationship.
Mikro wants to help you succeed in the aerospace industry. To learn more about our options and services, contact us today.