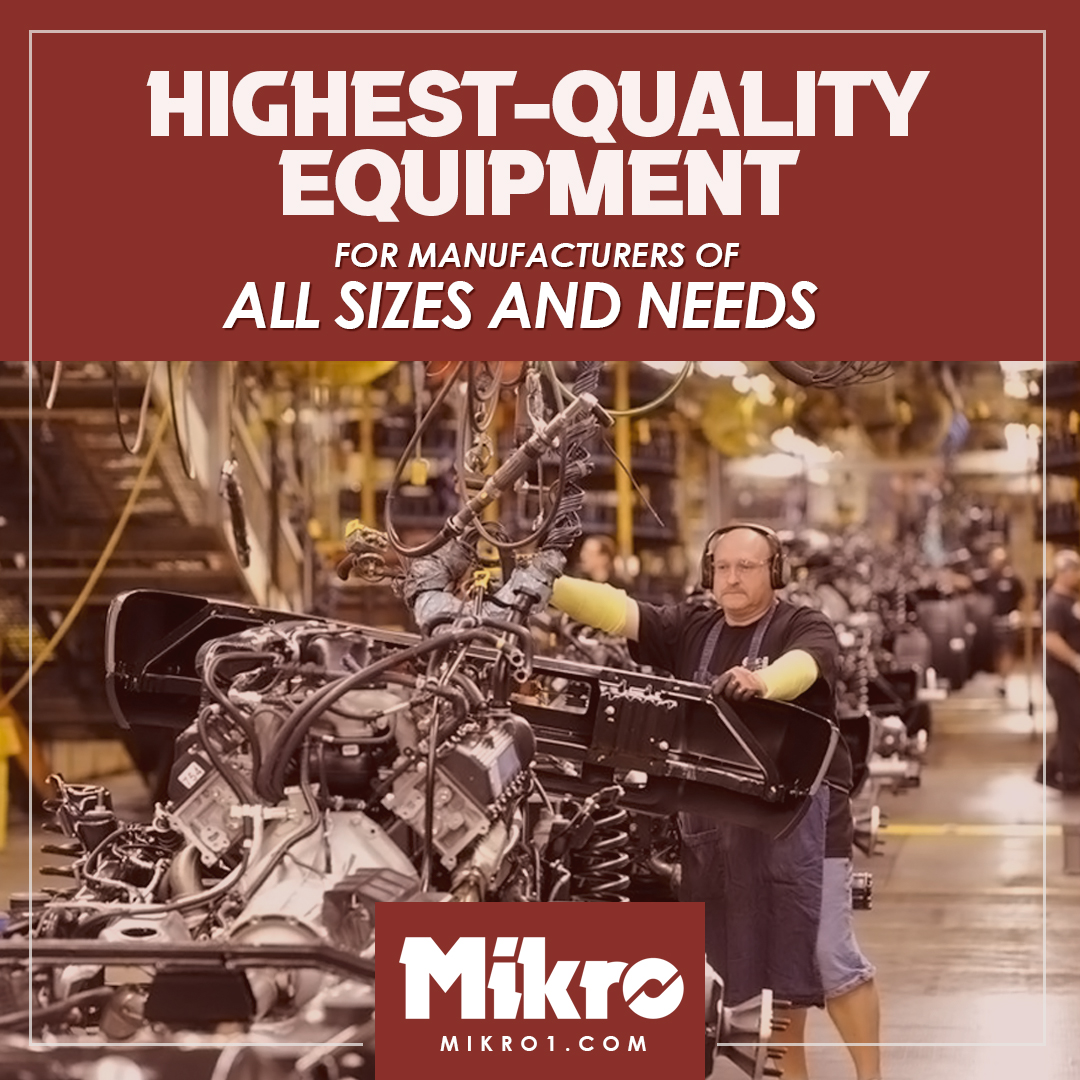 The automotive industry is one of the most competitive in America today. The U.S. is a country built on automotive excellence, from the first Model T to today's sedans, sports vehicles, and technologically-driven motor companies. Mikro wants to be a part of the ever-changing evolution of this industry with exceptional finishing, deburring, and cleaning equipment.
We understand your priorities as an automotive manufacturer. Your customers expect nothing less than the best, not only in performance but aesthetic outcomes. That new paint job doesn't sparkle on the lot unless your basic finish is near perfection. That is why Mikro deals the highest-quality equipment for finishing and cleaning for manufacturers of all sizes and needs.
---
Whether you're producing in small lots or shipping worldwide every day, we are here to pair you with the right equipment and services for your needs. Mikro offers a quality-tested line of vibratory finishers, parts washers, vapor degreasers and much more. We have upheld a reputation for excellence since 1983, and continue to deliver an unparalleled level of service unsurpassed by others in our field.
---
In addition to helping you design a custom cleaning and finishing line for your facility, our team of engineers offers process testing to ensure optimized efficiency and performance of our equipment. Upgrading or installing new finishing equipment is a major investment, and we wouldn't ask you to do it without providing the quality assurance to put your mind at ease.
If your company is instead looking for a trusted finishing and parts cleaning service, Mikro has one of the largest facilities in the country to handle your job. Our Job Shop consists of the highest industry standard equipment, and leaders with years of experience to ensure the job is done right. Some of our Job Shop services include:
Vibratory deburring
Hand deburring
Edge breaking
Steel ball burnishing
Pre-plate finishing
Sand blasting
Dry processing
Parts washing
Centrifugal finishing
American Tradition
We want to continue the American tradition of automotive excellence by promising you the best of service. Whether you want to upgrade your facility equipment or outsource your finishing services to top industry professionals, Mikro is here to help you. Contact us today to learn more about our equipment and Job Shop services.