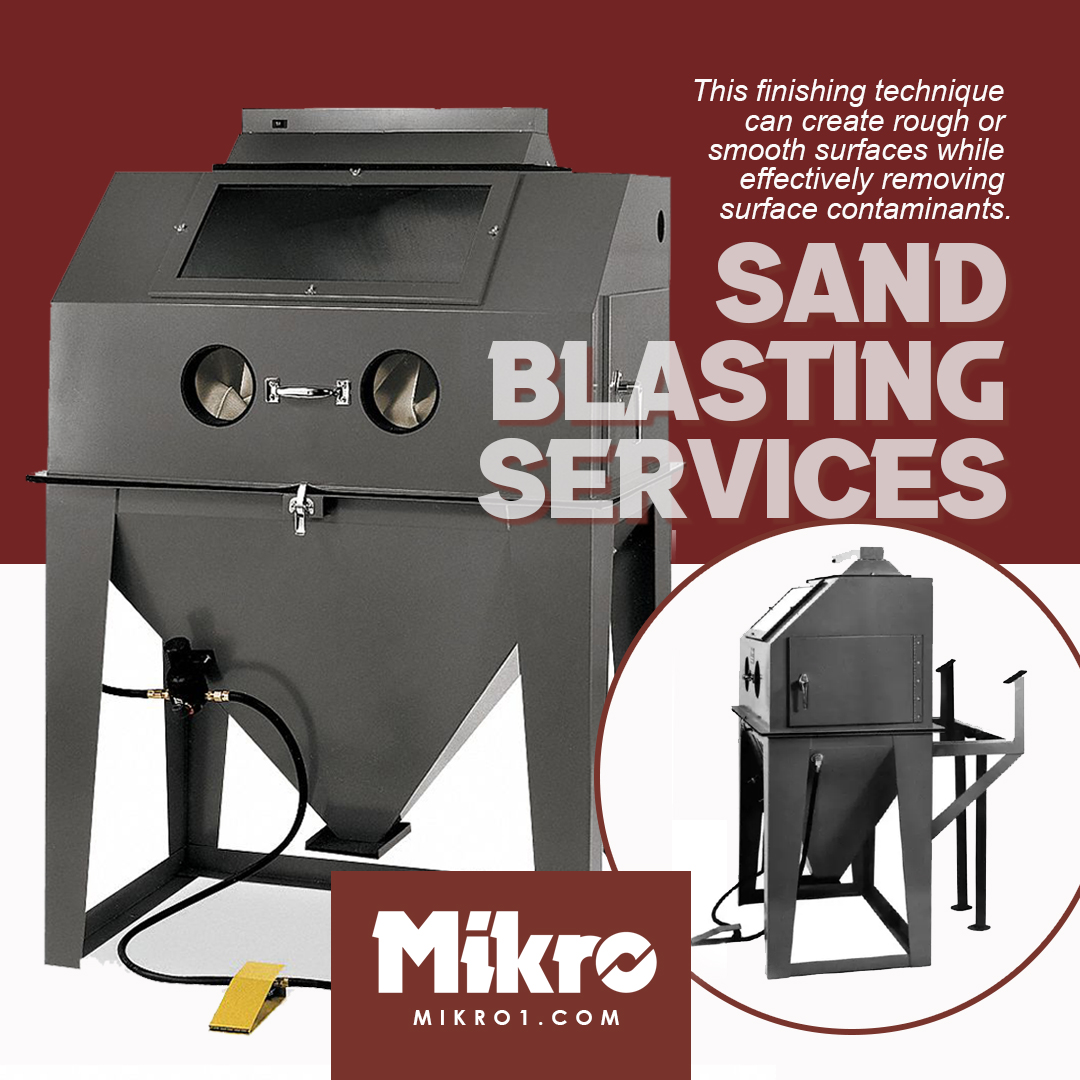 Sandblasting, also referred to as abrasive blasting, is a finishing technique commonly used in industrial surface prep applications. This method of finishing involves blasting fine pieces of particulate at a high velocity to clean and finish a surface.  This finishing technique can create rough or smooth surfaces while effectively removing surface contaminants.
---
Sandblasting finishes can be compared to the end result of applying sandpaper to a surface. Depending on the size of the particulate used, the finish can be very smooth or very rough. However, unlike traditional sanding, the finish is much more uniform, especially in cracks, holes, and crevices.
---
Sandblasting equipment is comprised of a blasting media and a pressurized fluid or air that propels the blasting media onto the surface. Through this process, the blasting media finishes the surface to a smooth edge. Silica is the most common blasting media ; however, other materials have taken the place of sand in recent years, including:
Aluminum Oxide
Silicon Carbide
Sandblasting can produce astonishing results when you have the right process and equipment in place to succeed. Mikro provides custom sandblasting equipment and media to suit your facility's needs and budget. We work with top manufacturers to ensure we offer the highest quality equipment. Some of our sandblasting product lines include Blast-It-All, Econoline, Empire & Wet Technologies.
In addition to our fine line of sandblasting equipment, Mikro also offers a sandblasting in our Job Shop available to all of our clients. We provide superior sandblasting services for clients in all industries. Whether you need 100 or 10,000 ready to ship units, Mikro has the tools and service staff you need to get the job done right.
Contact Mikro today to learn about our Job Shop sandblasting services and equipment.