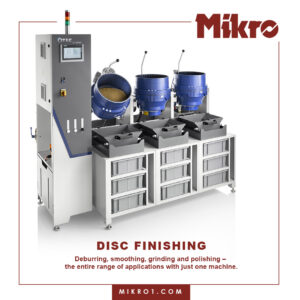 OTEC is one of the world's most successful surface finishing manufacturers. Since 1996 this team of German engineers and industry leaders have paved the way for success in the industrial finishing field. Their company motto is, "Perfect surfaces. Worldwide," which guides the development of every product and service available at OTEC. Mikro is proud to be a dealer and partner with OTEC in the United States.
OTEC began as a local business providing polishing services for jewelers and watchmakers. They have since grown into an international player in the industry, bringing with them innovative qualities and a commitment to excellence. Mikro has worked with OTEC for several years to bring their innovative product line to clients across the U.S. Some of the OTEC products we carry include:
Disc Finishing Machines
Drag Finishing Machines
Stream Finishing Machines
Wet Finishing media
Dry Finishing media
OTEC brings superior surface finishing through highly specialized and precise equipment design. Their proprietary designs enable the reduction of friction leading to imperfect surfaces. Instead, their equipment can deliver smooth, defined surfaces for all workpieces. Reducing friction within their finishing equipment also reduces energy consumption, as well as wear and tear on parts. This increases service life of OTEC equipment across the board.
Mikro recommends OTEC finishing equipment for many of our clients. However, in order to determine what machinery and parts will suit your facility best, we offer custom process testing. We work hands on with your team to ensure that your facility runs at peak performance using OTEC equipment and other Mikro product lines.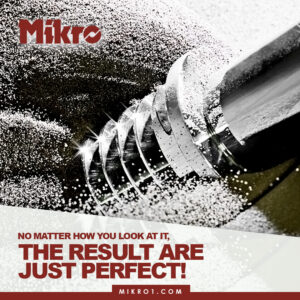 Reduce your production costs and gain competitive advantages by efficient surface finishing with grinding and polishing systems from OTEC.
Series CF are centrifugal disc machines used wherever a diverse range of work pieces such as jewelry, fine blanks, turned parts, milled, parts, and stampings have to be surface finished quickly and to perfection.
Series DF drag finishing machines are used, for example, to deburr, to round edges, and to polish work pieces such as watch housings, heavy jewelry rings, forming and cutting tools, implants, and dies.
Series SF offers deburring, rounding and smoothing in a single processing stage, in a very short time and without detriment to the contours of the workpiece.