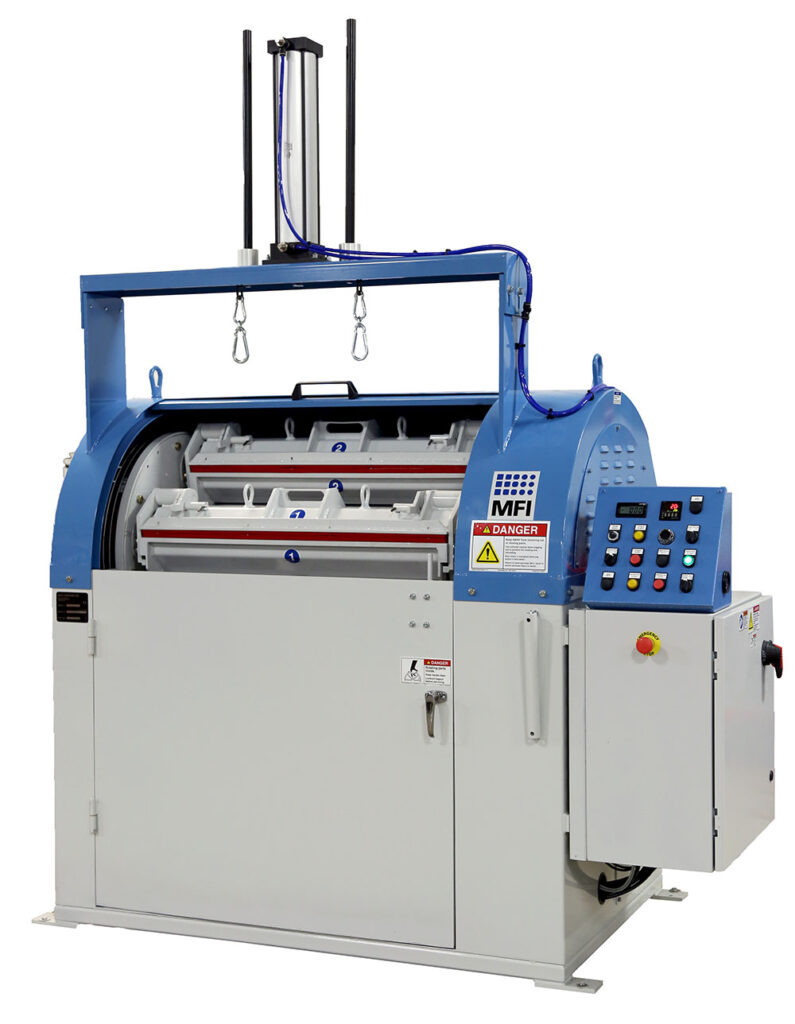 Mass Finishing, Inc. (MFI) is a leader in parts finishing and cleaning across America. They serve a variety of industries, from aerospace and medical manufacturing to jewelry and automotive. Based in Howard Lake Minnesota, their American-made industrial finishing equipment is unparalleled in quality and price.
Your finishing equipment is key to manufacturing efficiency and maintaining product standards. No matter what materials you use — metals, acrylics, rubbers, and more — you must rely on your machinery to get the job done right. MFI guarantees all of that and more with their finishing, polishing, and cleaning equipment.
MFI specializes in custom tumbling and vibratory finishing machines for manufacturers of all kinds. Their equipment is built to perform to your standards and will meet any challenge you ask of it. No matter the size of your facility or manufacturing needs, MFI is there to help you achieve new standards of product quality.
Mikro stands with MFI on this promise, delivering affordable equipment and process testing for your facility. We offer the best selection of MFI products, as well as process testing to ensure your equipment is running at peak performance. We value efficiency and affordability in all of our product lines. That's why we choose MFI as part of our top product offers for industrial finishing and tumbling.
If you're instead looking for finishing and tumbling services, Mikro uses MFI equipment in our impressive Job Shop. The Job Shop is one of the area's largest facilities for finishing and cleaning services. Quality assurance is our top priority. We deliver finished products quickly and in optimal condition every time. Some of our Job Shop services include:
Vibratory deburring
Hand deburring
Edge breaking
Steel ball burnishing
Pre-plate finishing
Sand blasting
Dry processing
Parts washing
Centrifugal finishing
MFI and Mikro are working together to make the future of industrial finishing a great one. We believe that only the best of the best is suited for our clients. Mikro invites you to shop our line of MFI finishers and tumbling equipment or contact us to learn about pricing and additional services.