Vapor Degreasers

Baron-Blakeslee is your source for M-Series, Z Series, and a wide range of Custom Designed Solvent Vapor Degreaser support equipment to meet every industrial cleaning application.
Baron-Blakeslee is one of the world's leading designers and manufacturers of industrial cleaning equipment. Their facility in Williamstown, WV provides the most efficient and environmentally responsible standard and custom parts cleaning systems for solvent, aqueous, and semi-aqueous cleaning. For over 100 years, they have been the benchmark parts washer company in this industry and all of their equipment is designed and built in the United States.
M-Series Precision Equipment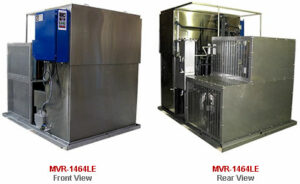 The M-Series is the top-selling vapor degreaser worldwide! It's available in four different configurations:
MVR-vapor only
MLR-liquid immersion
MSR-ultrasonic
Custom-sizes & designs
Z-Series Industrial Degreaser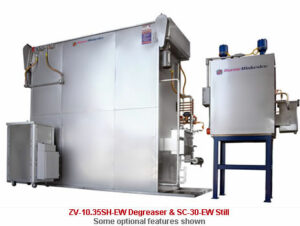 The Z Series of industrial degreasers is available in a range of standard as well as custom sizes:
Liquid/ Ultrasonic Immersion
Vapor
Baronette

For small to medium size cleaning requirements, our made-in-the-USA Baron Blakeslee Baronette vapor degreaser is the ideal choice. Designed for use with fluorinated solvent blends, and n-propyl bromide (nPB), the Baronette holds eight gallons of solvent and operates on a standard 120/1/60 VAC 20 amp electrical power source.