Centrifugal: High-Speed Disc & Barrel Finishing Services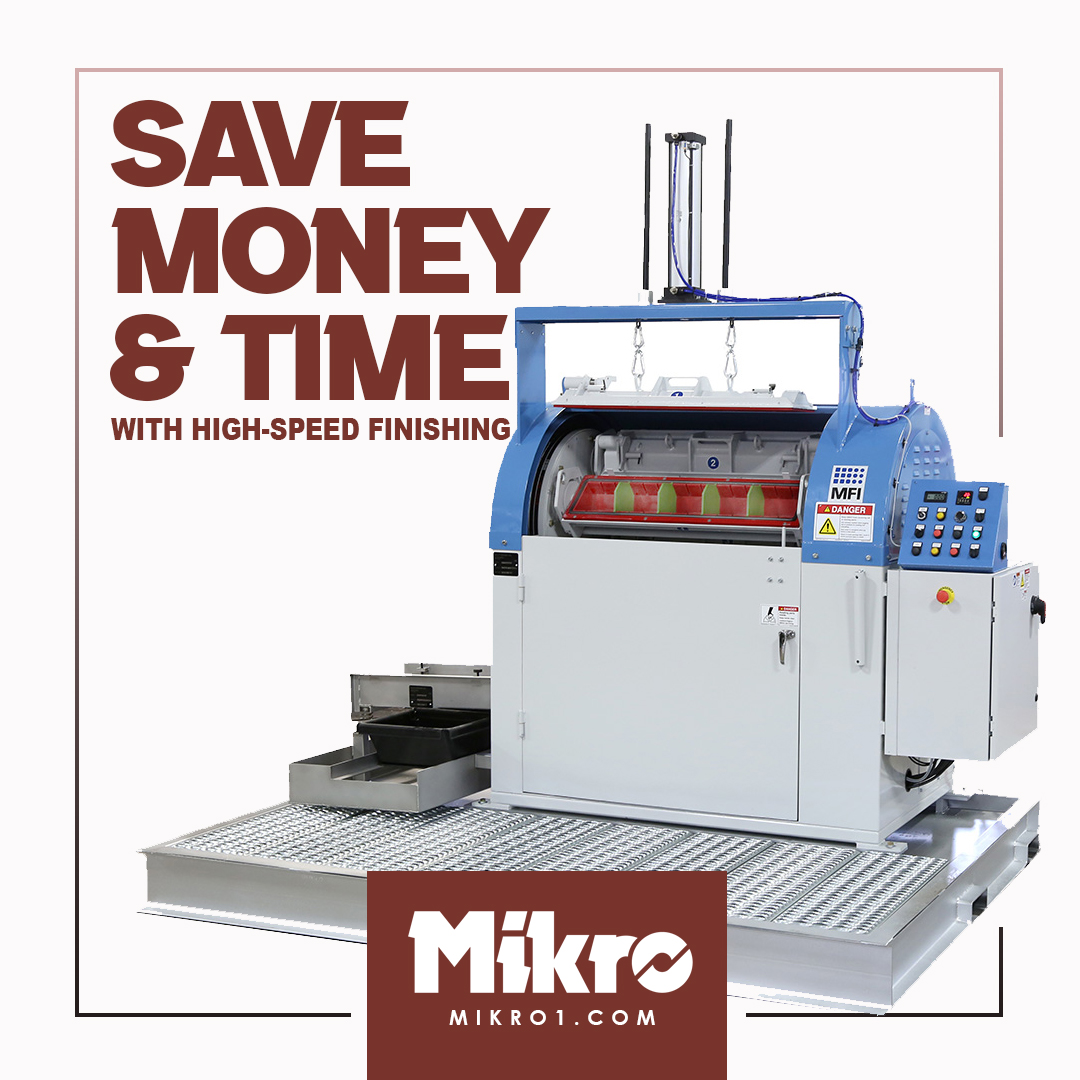 Centrifugal finishing, comprised of high-speed disc and barrel finishing, is an innovative method of parts finishing used in a variety of industrial applications. This finishing process is similar to vibratory finishing but creates pressure and friction using a different method. There are several benefits to centrifugal finishing and a variety of applications for which to use it.
---
Centrifugal finishing equipment is comprised of several barrels or drums that rotate on a turret. The rotating force creates force and compresses the parts and the finishing media inside the drum. The grinding of the parts against the finishing media removes burrs and provides a clean, smooth finish at the end.
---
The centrifugal force eliminates part-on-part tumbling, which occasionally causes inconsistencies in other finishing systems. The gravitational force also exerts an incredible amount of pressure on the parts, reducing the cycle time. For a mass finishing application, centrifugal may be the most efficient option.
Centrifugal Disc finishers & High Speed Barrels either use a wet or dry process when tumbling. Different types of centrifugal finishers are used for heavy or fine burr removal, as well as for different sizes and shapes of parts. The benefits of Centrifugal Barrel Finishing include:
Stronger, more durable parts

Quieter than traditional vibratory tumbling

Minimized handling
Cost-effective and efficient                                           
Fast turnaround
Mikro offers an extensive line of centrifugal finishing equipment including top manufacturers like MFI & Otec Precision Finish. We partner with the best of the best to provide you with quality equipment and supplies for your finishing processes. Mikro will work with you one-on-one to find the right equipment for your facility. We also offer custom process testing for all of our equipment. When you work with Mikro, you're in good hands.
In addition to our state-of-the-art equipment, we also offer in-house centrifugal finishing in the Mikro Job Shop. Our Job Shop is one of the largest in the Northeast, offering superior service and quick turnaround times. Our line of finishing, cleaning, and degreasing equipment produces ready-to-ship end products that will carry your brand's reputation for excellence. Mikro takes your satisfaction seriously. We make every job an exceptional one.
To learn about Mikro's Job Shop services and centrifugal equipment lines, contact us today.