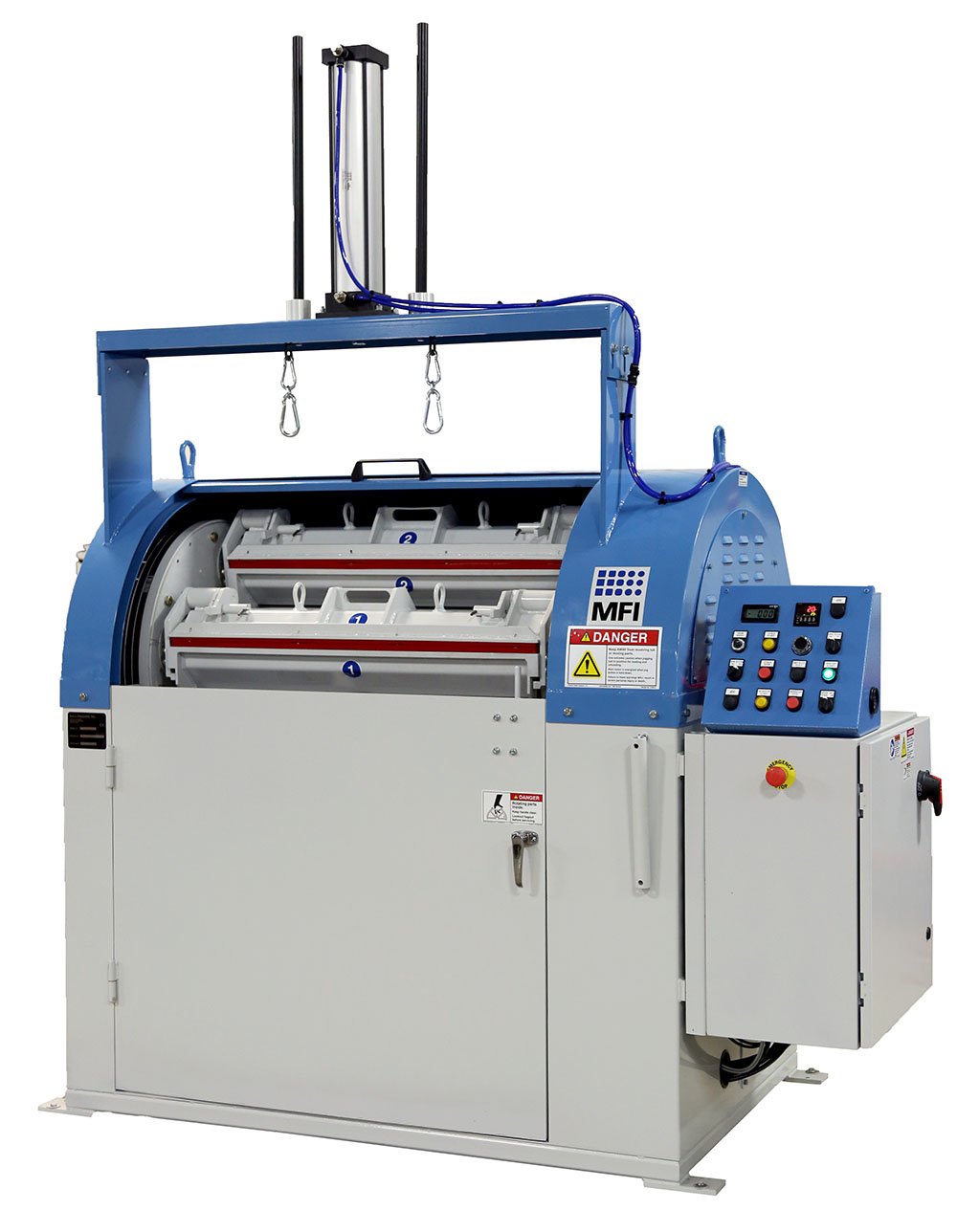 Guide To Wet vs. Dry Centrifugal Finishing
May 11, 2021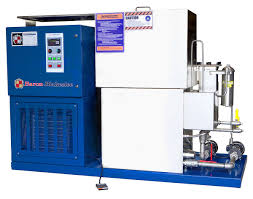 Optimizing Your Factories Vapor Degreasing Process
October 15, 2021
Anyone involved in the manufacturing process will tell you that one of the keys to great products is to have smooth and clean parts to make them up. The key to excellent parts finishing is knowing the right process to use for the specific part that you are looking to finish. There are many different kinds of processes available, each suited for a particular kind of item or goal. Steel ball burnishing is one such process that just might be what your facility needs to achieve a smooth surface finish on all of your parts.
The Basics of Burnishing
Burnishing is the process of moving parts in need of finishing through a mass of steel tumbling media in a vibratory finishing mill. The parts interface with the steel media and a tumbling chemistry to achieve the desired surface finish and polish.  The soap used in this process is extremely important to achieving the surface finish you are looking for, we like ViChem VL-557 for a high level polish on ferrous and non-ferrous materials. This process is not only meant to create smooth surfaces, but can also be used to polish out discolorations (rust and scale) and other anomalies on the pieces and furnish them with a sparkling polish.
The Advantages of Steel Ball Burnishing
Steel ball burnishing has a number of advantages.  One of the top ones being the media does not "wear out".  Stone tumbling medias have an attrition rate, the user must "top off" the tumbling equipment with new media to keep up with the attrition rate.  Steel media is a one time purchase.  As long as inhibition needs are met between uses, the media can last decades.  Another advantage to using steel media is the shorter cycle times.  Given the weight of the media, the cycle times are generally shorter than equivalent processes in non-steel tumbling medias.
If your facility needs to produce quality pieces that are smooth and well-polished, steel ball burnishing might be the solution that you're looking for. At Mikro Industrial Finishing, we specialize in finishing equipment, including that which uses steel ball burnishing. For more information on our equipment and for any guidance you may need in selecting the best finishing method for your facilities, please call us any time at (860) 875-6357.