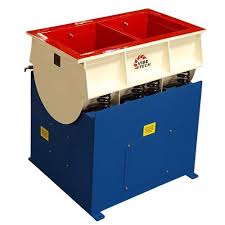 Can Vibratory Finishing Remove Rust from Parts?
April 12, 2021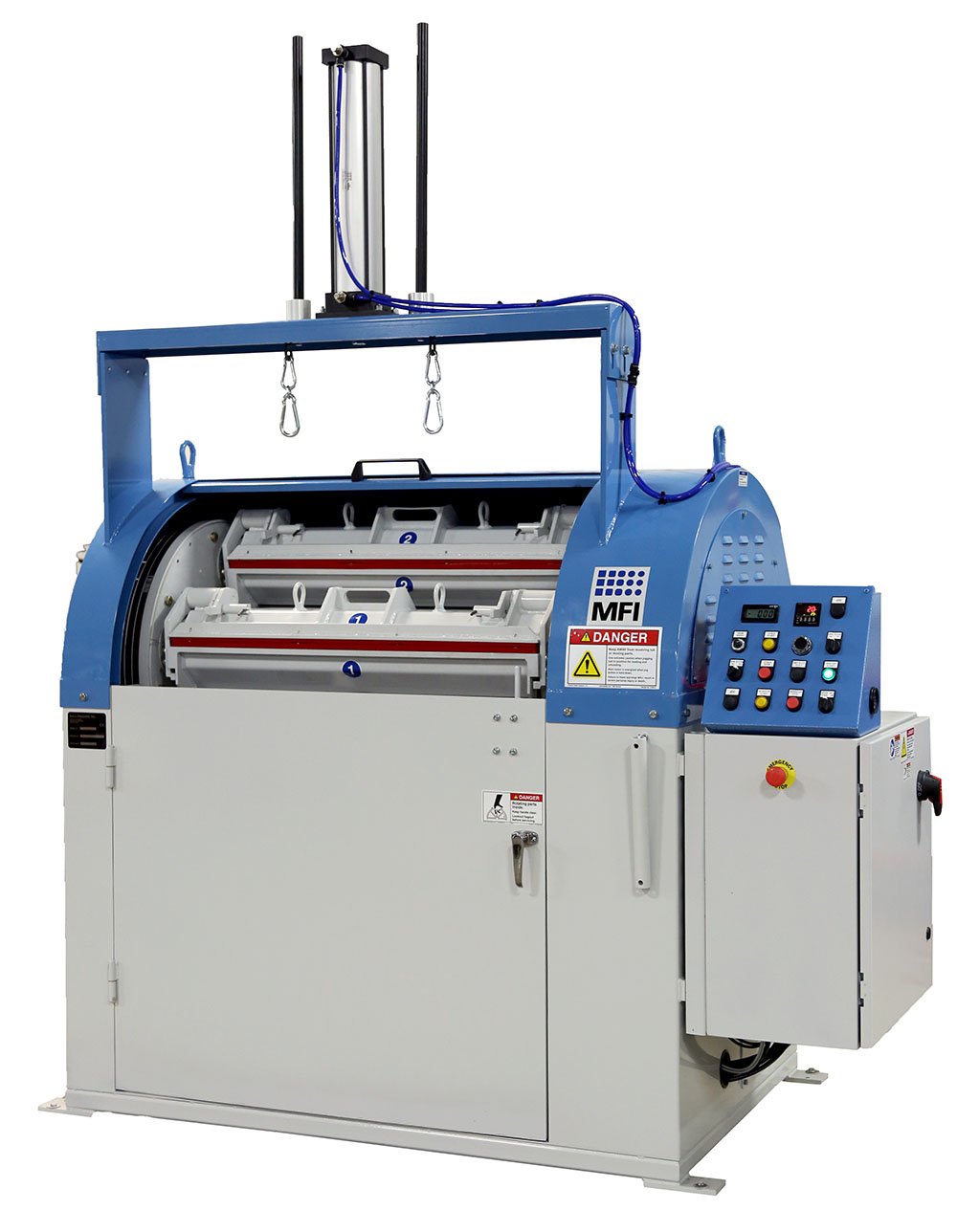 Guide To Wet vs. Dry Centrifugal Finishing
May 11, 2021
While many manufacturing processes have been around for a long time, 3D printing is one of the newest. Having taken off in recent years, 3D printing is an effective way to produce parts out of plastic without the need for molds or expensive cutting tools. Parts that are made through 3D printing do however need to be finished just like any other kind and there are a few prominent options available.
Sanding
Sanding is a common process in parts finishing operations and is an effective, tried and true method. In this process, gritty sandpaper is rapidly rubbed across the plastic parts, either by hand or by machine. This polishes the surface and removes any anomalies on it. While it is effective, sanding is time-consuming, and therefore costly in large industrial settings.
Media Blasting
In a similar vein, media blasting involves wearing down the rough edges of a part by rapidly shooting abrasive media at it. While sand is commonly thought of as being used in this process, it is more likely that small metal beads or similar materials will be used instead. Unlike sanding, media blasting is designed to be used with large machinery and therefore is suited for finishing pieces in mass production.
Vapor Smoothing
Rather than utilizing contact with an abrasive material, vapor smoothing is a technique that coats the parts with a vapor solvent that adds a clean shine to the part. This is by far the most effective and common technique for finishing 3D printed parts as it is both fast and aesthetically pleasing. There are some kinds of plastics that don't work well with certain solvents, so it is important to be aware of what chemicals you are using and what type of plastic you are using them on.
Solvent Dipping
Finally, solvent dipping uses a similar cleaning solvent that vapor smoothing uses, but is liquid in nature instead of gaseous. This is a particularly useful method if the 3D printed part is too large to effectively coat with spray in a timely manner. Like with the vapor method, it is important to be aware of what kinds of chemicals are being used to avoid complications.
At Mikro Industrial Finishing, we specialize in all facets of parts finishing, including the methods best suited for 3D printed parts. If you are unsure about what kind of method, equipment, or solvent you should use, we would be happy to point you in the right direction and see that your processes move smoothly and efficiently. To learn more about our equipment, solvents, and services, please call us today at (860) 875-6357